Here at Active Hearing Center,
We walk you through your Hearing Journey.
Many first-time users often ask about the price of hearing aids, but the answer is not that simple.
The cost of a hearing aid depends on various factors such as the hearing level, status of the ear, brand, model, and features. 
Learn more about hearing aid pricing and start your hearing journey in the step-by-step guide below.
STEP 1: Schedule a Hearing Test
After a trip to the ENT the next step is to schedule a Hearing Test. Understand your hearing better through a Hearing Test
STEP 2: Hearing Aid Trial and Fitting
You can experience a new way of listening with our free hearing aid trial. 100% Signia experience for a week for free!
STEP 3: Enjoy Free Aftercare services
From your initial consultation to ongoing follow-up care, we are dedicated to ensuring your complete satisfaction.
Enjoy Free Adjustments, cleaning, and check-ups each time you return for a hearing aid follow-up.

All our hearing aids come with a warranty on repair and parts. Basic programmable hearing aids come with a one-year warranty while our premium hearing aids come with a two-year warranty.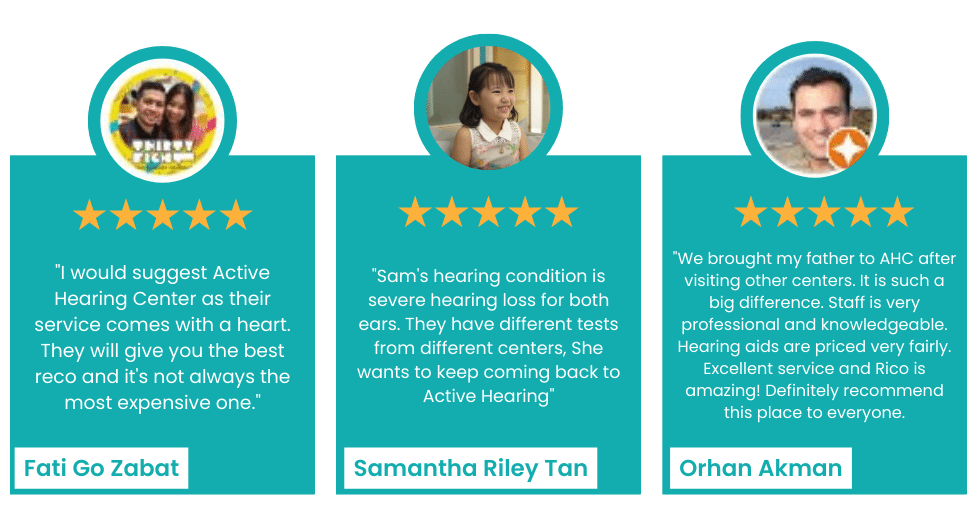 Frequently Asked Questions
What is the average cost of a hearing aid?
The cost of hearing aids vary between types, features and performance. Price for basic hearing aids starts at P35,000. Contact us to learn more about the price of hearing aids that fits your needs. Do note that there are cheaper hearing aids available in the market, some of those you can probably buy online, however they may not be as effective as those configured by known and trusted brands like Signia. Also, it is highly recommended to consult an audiologist first for a comprehensive hearing assessment, if the goal is to find the most suitable pair of hearing aids to help manage your hearing condition.
Why is there a difference in pricing?
Active Hearing Center exclusively dispenses Signia Hearing Aids. Signia is a trusted brand from Germany.
Pricing depends on the type, features, and performance level of hearing aids. Hearing aids with more features and with higher performance level (premium digital programmable hearing aids) cost higher than the basic hearing aids. The premium hearing aids have more features that could enhance speech understanding to suit every patient's needs. Different types of hearing aids are available for selected performance levels. Our BTE and customized ITE hearing aids are available from basic to advanced, while our RIC and Click CIC hearing aids are mostly of higher performance levels.
It is important to note that the appropriate features on a hearing aid depend on patient's individual needs, lifestyle, and most importantly, on one's degree and configuration of hearing loss. Not everyone can be fitted with the same performance level of hearing aids. That is why it is advisable to visit a hearing care professional for a consultation.
What is the deal with "buy now, pay later hearing aids"?
"Buy now, pay later", as the phrase suggests, is something you purchase that does not require you to pay in full up front. This is particularly useful when the item you are buying is a little more than what you can afford at the moment. That said, under this type of promotion or offer, you can get a pair of hearing aids and be allowed to settle part of or full payment later.
Do you have a buy now, pay later promo or offer?
Yes, we do! We have a "Hear Now, Pay Later" promotion going on. And what's great about it is that you can take advantage of it to avail of Signia's latest AX hearing aid offerings – the Pure Charge & Go 1, 2, 3, 5, 7 AX models. You should check it out.
Do AHC hearing aids come with warranty?
Our basic programmable hearing aids come with a one-year warranty while our premium hearing aids come with a two-year warranty. The warranty covers repair costs caused by internal defects and damages. A damage caused by patient's negligence is not covered. When repairing a hearing aid, the manufacturer replaces all of its parts, not just the defective or damaged parts. This guarantees our patients that their hearing aid unit/s is/are good as new.
We also offer to our patients a lifetime service warranty which covers free adjustments, cleaning, hearing aid follow-up and check-up, and counseling.
Are hearing aids covered by health insurance?
Currently, our hearing aids are not covered by health insurance. There are other options for financial assistance which can be discussed during your visit in any of our branches.
Where to get hearing aid?
To date, we have 19 branches nationwide with top-notch audiologists and audiometrists that are ready to accommodate and provide you the best quality of hearing healthcare services that suit your unique needs. We offer free hearing consultation and evaluation to help you in deciding on the best hearing aids for you. We are patient-centered and we value our customers' concerns. We offer a wide range of hearing aids that can cater to our clients with different budget and hearing demands. Our excellent services do not end upon your purchase but extend in a lifetime partnership in helping you to have a better quality of life.
Feel free to inquire and contact us at (632) 280 1292 for the nearest branch in your location.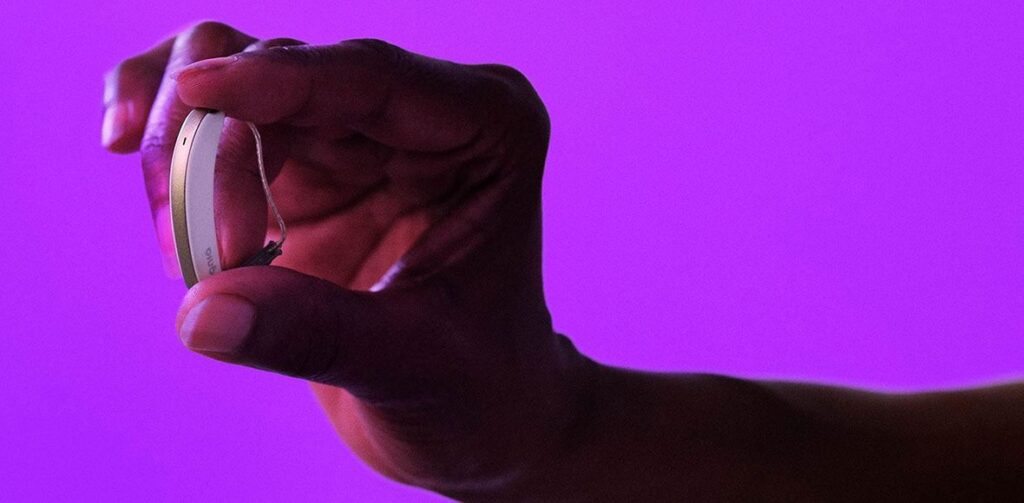 Interested?
Get in touch with us!
Talk to our team and we'll be sure to answer any hearing questions you may have.